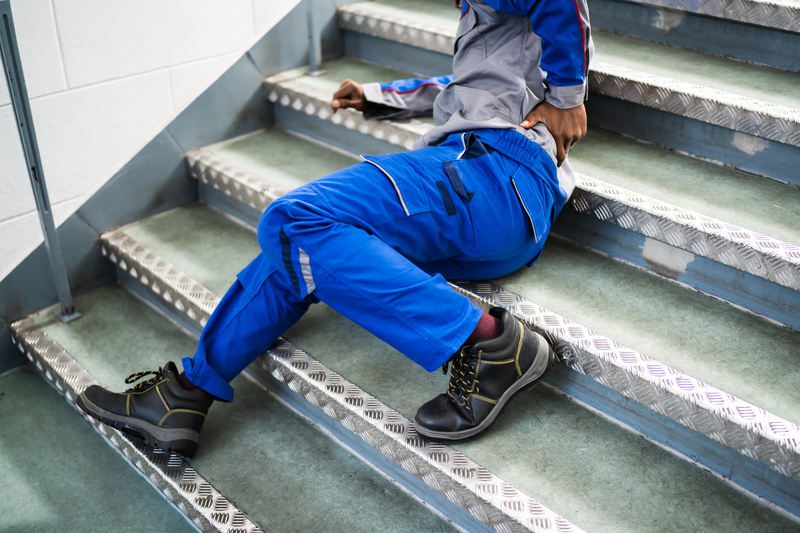 The representation you deserve

for slip & fall accidents.

Slipping hazards are common everywhere you go, making slip and fall accidents one of the most common types of premise liability cases in Pennsylvania. If you were injured because of negligence on someone else's property, the first thing you should do is contact an experienced lawyer.
WHAT IS A SLIP & FALL ACCIDENT?
Slip and fall accidents occur when a person is injured when they slip, trip, or fall on someone's property due to negligence of the property owner.
COMMON TYPES OF SLIP & FALL ACCIDENTS:
Wet floors
Defective stairs
Rough patches of ground
Cluttered walkways
Poorly lit areas
Unstable surfaces
DO YOU HAVE A CASE?
If you were injured by a property owner's negligence, you may have the grounds for a slip and fall case. Our team of experienced lawyers will prove the negligence you need to win the case.
Although common, slip & fall cases
are difficult.
You must be able to prove negligence on the property owner's part. The defendant will almost always try to place the blame on you. With 85 years of combined experience, the attorneys at Piazza Law Group have the experience to build your claim, find the liability, and prove the negligence. We will handle the hard work and build a strong case so you can focus on getting better.