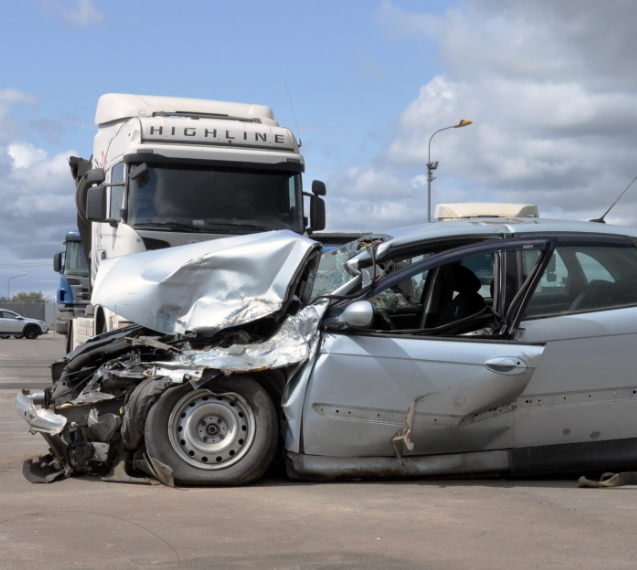 Who can you hold liable


in a trucking accident?

Those who walk away from a trucking accident with only cuts and bruises are extremely lucky. Unfortunately, many people suffer from lifelong, catastrophic brain or spinal cord injuries that leave them out of work. Knowing who to hold accountable for a truck accident is much more complex than in a regular car accident, especially when you have trucking companies, insurance companies and their lawyers fighting you every step of the way. At the Piazza Law Group, our lawyers have built a strong reputation in Pennsylvania for their ability to take the fight to the defense.
We Understand Liability Laws
The highways around Scranton and across the region are filled with trucks. Unfortunately, that means we see more than our fair share of accidents.
With our lengthy experience in these matters, we know how to examine a case from all possible angles, giving us a crucial advantage over the defense.
We will work hard to prove liability and secure compensation from every single party who is responsible for your suffering. Throughout that time, our firm has built a lengthy track record of trial successes that maximized compensation for trucking accident victims.

We can determine if the:
We can determine if you should add Shippers responsible for the load and hiring of the tractor-trailer companies.
Truck driver was an independent contractor who owned his or her own truck.
Trucking company that hired the driver was forcing the driver to log too many hours or not performing routine maintenance.
Cargo company responsible for loading the truck overloaded or improperly secured the truck's load.
Part manufacturer is liable for designing a defective truck part that malfunctioned and caused an accident.
If you are from out of state,
we can help.
Our local interstates are also crowded with drivers from outside of Pennsylvania trying to get somewhere else. If you are hurt in a trucking accident in Pennsylvania, we can help. We understand Pennsylvania law and how you can get medical care while pursuing a claim for compensation.